Welcome to the SSG Blog
Your stop for knowledge for helpful information about gunite swimming pools. If you are considering a pool for your home, have a pool currently being built, or need advice on maintaining/diagnosing your pool, then you are in the right place!
Can't find what you're looking for? Email us at questions@ssgpools.com
There is nothing more displeasing than a pool filled with cloudy water. Looks like you might have to cancel that pool party you were going to have. Maybe you have to find a new way to entertain your kids all day. Or perhaps your day of relaxation is ruined. Right?...
Massachusetts & New Hampshire's #1 Gunite Pool Builder
South Shore Gunite provides high-quality, worry-free, environmentally-responsible design, construction and maintenance services for all types of pools, spas and exotic waterscapes.
WHAT PEOPLE ARE SAYING ABOUT US
Our Work Brings Great Reviews
"They build a gorgeous pool. The finished product is exactly what I wanted. I came very close to working with another vendor as I did not think I could afford a quality Gunite pool. I quickly made the switch as SSG worked with me to customize a pool within my price range. Best decision I made and best pool ever! I am very happy with my decision"
– Susan L. | Facebook Review
"These folks did a great job building and finishing our pool. We also needed them to move the equipment after adding an outbuilding, which they did on time and on budget and without complaining! The service people are friendly, punctual, and very professional. Overall, an excellent customer experience."
– Frank I. | Google Review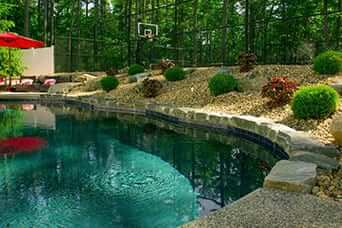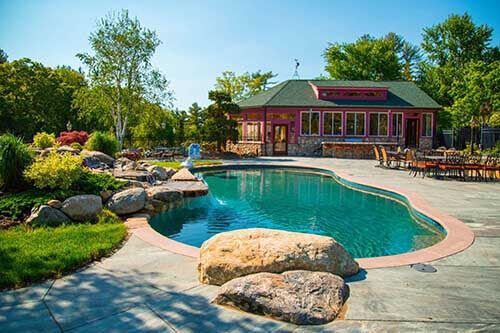 SERVING Massachusetts, New Hampshire, Rhode Island & NE
Contact South Shore Gunite
If you would like to schedule a consultation with our pool design team or you would like more information regarding new pool construction, pool renovation, pool service, water features or outdoor living spaces from South Shore Gunite, please feel free to contact us directly by calling 800-649-8080 or complete the form below.