2 Things Every Pool Owner Should Be Doing This Winter
It's that time of year again. Snow has fallen, temperatures have dropped, and unless you are crazy, your pool isn't getting much use. Do you still need to look after your pool? Yes, there is still some winter pool maintenance that must be tended to if you want your pool to last a lifetime. Your backyard centerpiece doesn't need nearly as much attention during these chilly months, but there are 2 things that every pool owner should be doing this winter.
mainetain a Proper Water Level
If your water level rises in the pool or on top of your winter cover, you must pump the water out. Pump as often as needed and try your best to pump before the winter freeze.
As for the water that remaines inside your pool, periodically check that the water is below the tile line. Serious damage to your tile and coping may result if this task is overlooked.
Re-Secure Your Pool Cover
We all know how brutal New England winters can be. That's why it is important for you to check on your pool cover over the winter months. If your cover is loose, re-secure it right away. If you'd like to hear more tips about proper winter care for your cover, our partner, Meyco Pool Covers has put together some additional tips on this page.
Guarino's Pool Service Can Lend a Hand
If you are planning a lengthy vacation this winter or otherwise need a hand with your winter pool maintenance, we are here to help. Guarino's Pool Service offers a Winter Watch program to help keep your pool safe and in good shape while it is cold outside. In the Winter Watch program, we make routine visits to ensure that you pool is mainetained a proper water level. We also check that your pool cover is secure. We understand that your pool is a major investment and location for countless summer memories, let us help you keep it safe.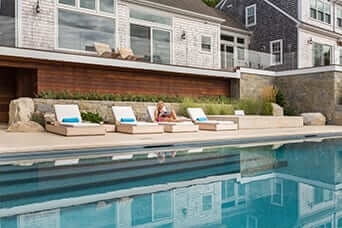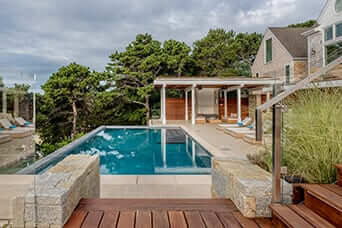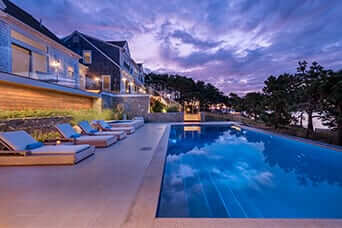 WHAT PEOPLE ARE SAYING ABOUT US
Our Work Brings Great Reviews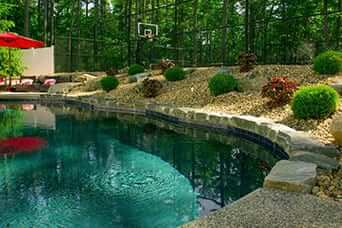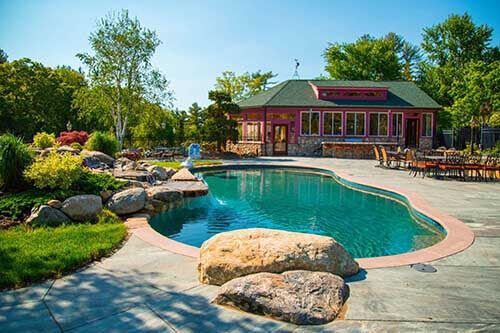 SERVING Massachusetts, New Hampshire, Rhode Island, maine and Vermont
Contact SSG Pools - New England's #1 Swimming Pool Builder
If you would like to schedule a consultation with our pool design team or you would like more information regarding new pool construction, pool renovation, pool service, water features or outdoor living spaces from South Shore Gunite, please feel free to contact us directly by calling 800-649-8080 or complete the form below.