Do you have swimming pool questions? The purpose of the SSG education center is to provide future and current pool owners with a wealth of information about gunite swimming pools. From the initial research process to general maintenance, we are on a mission to help homeowners understand how to responsibly and safely have a great pool.
We help educate in many ways. Our team regularly publishes short blogs. We also film video instruction sessions so that pool owners can see how a pool is built and properly mainetained. We also interview some of our customers so that you can put yourself in their shoes and hear feedback before you purchase a pool. Our experts have assembled an ever-evolving FAQ page.
If you cannot find the answer to your swimming pool questions or have a suggestion for new Education Center topics, we'd love to hear from you. Please send us an email at marketing@ssgpools.com or call us at 800-649-8080. Let the learning begin!
New England's #1 Swimming Pool Builder 
South Shore Gunite provides high-quality, worry-free, environmentally-responsible design, construction and maintenance services for all types of pools, spas and exotic waterscapes.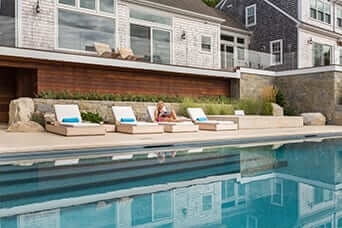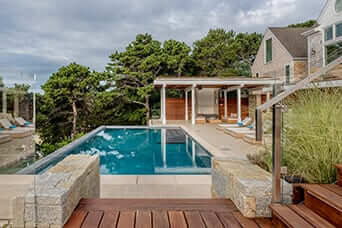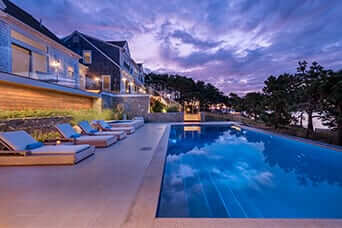 WHAT PEOPLE ARE SAYING ABOUT US
Our Work Brings Great Reviews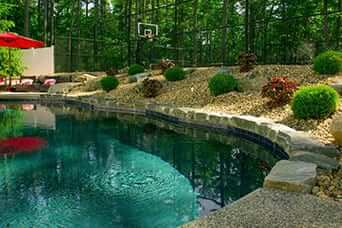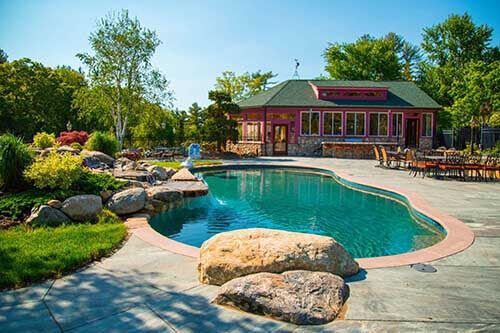 SERVING Massachusetts, New Hampshire, Rhode Island, maine and Vermont
Contact SSG Pools - New England's #1 Swimming Pool Builder
If you would like to schedule a consultation with our pool design team or you would like more information regarding new pool construction, pool renovation, pool service, water features or outdoor living spaces from South Shore Gunite, please feel free to contact us directly by calling 800-649-8080 or complete the form below.