SSG Pools: Quality, Community, Accountability
At SSG Pools, we have reinvented the gunite swimming pools building process. We refuse to outsource a single phase of construction on our pools. Serving all of New England, we are a Massachusetts pool builder offering building and maintenance services in both the residential and commercial sectors. We are proudly the largest gunite swimming pools builder in New England. On an average day, we dispatch 180 employees and 80 trucks. And in total we have over 120 trucks and pieces of heavy equipment to make your dreams a reality.
From our humble beginnings in 1975, our company has grown exponentially. We are now recognized as the 14th best pool builder in the nation and 1st in the New England region by Pool and Spa News. Our structural integrity practices and experienced staff have been setting the standard for gunite application for decades. Our headquarters is in North Billerica, but our demand has allowed us to build consistently throughout Massachusetts, New Hampshire, Vermont, maine, Rhode Island. For large-scale projects, we've even visited New York, New jersey and Connecticut. Being a Massachusetts pool builder, we travel to a variety of nearby states to build the best pools in the northeast.
South Shore Gunite Pool and Spas has been serving New England and setting the construction standard for gunite swimming pools and spas since 1975.
The SSG Pools Difference
We are the only Massachusetts pool builder that has all of our work performed using SSG Pools in-house crews. Additionally, electrical can be included in our contract using one of our electrical sub-contractors. No pool construction phase is ever outsourced. Being the best Massachusetts pool builder takes holistic responsibility. Uniquely, we invest heavily in our employees with training through the following organizations.
We have offer the best warranties in the industry for all of our work, and even have a transferable lifetime warranty on the gunite shell of our new pools!
New England's #1 Swimming Pool Builder 
South Shore Gunite provides high-quality, worry-free, environmentally-responsible design, construction and maintenance services for all types of pools, spas and exotic waterscapes.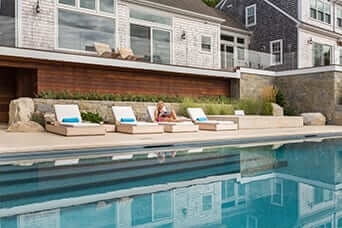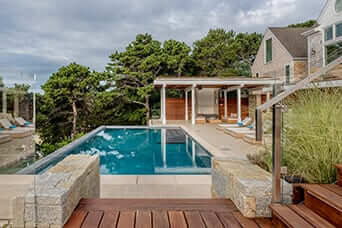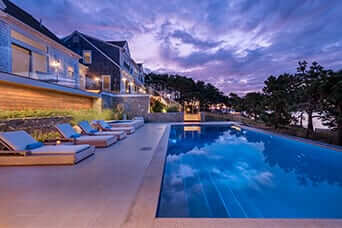 WHAT PEOPLE ARE SAYING ABOUT US
Our Work Brings Great Reviews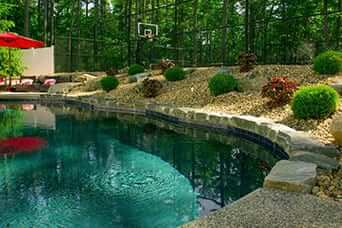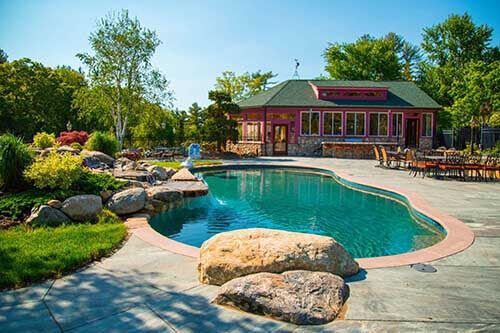 SERVING Massachusetts, New Hampshire, Rhode Island, maine and Vermont
Contact SSG Pools - New England's #1 Swimming Pool Builder
If you would like to schedule a consultation with our pool design team or you would like more information regarding new pool construction, pool renovation, pool service, water features or outdoor living spaces from South Shore Gunite, please feel free to contact us directly by calling 800-649-8080 or complete the form below.