Visit our New Hampshire Showroom
If you are considering a swimming pool in Amherst NH or a surrounding community, we encourage you to visit our showroom. We created a beautiful, hands-on experience in Amherst NH to help our customers see and feel all aspects of a gunite swimming pool and spa before they have one built for their backyard.
What you'll find at this Amherst location is a pool, spa, waterfall, and an overly helpful staff. The pool and spa were built with various interior finishes and stylistic preferences to show you the differences that each decision in the swimming pool process brings. We also have a wall dedicated to our plaster selections and tile options in addition to a mechanical garden, mocking the very equipment that will someday be running your backyard oasis.
Our showroom is located at 80 Route 101A in Amherst, New Hampshire 03031. Our staff is available from Memorial Day through Columbus Day.
Wednesday – Friday 11 am – 5 pm  •  Saturday 9 am – 4 pm  •  Sunday 10 am – 4 pm
For more information, call us at 800–649–8080.
New England's #1 Swimming Pool Builder 
South Shore Gunite provides high-quality, worry-free, environmentally-responsible design, construction and maintenance services for all types of pools, spas and exotic waterscapes.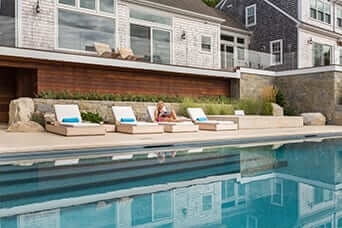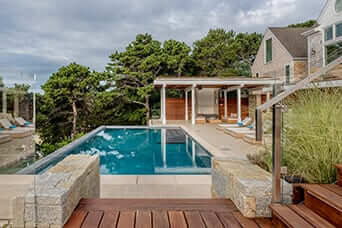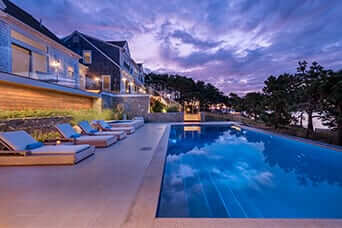 WHAT PEOPLE ARE SAYING ABOUT US
Our Work Brings Great Reviews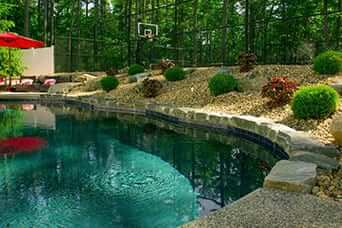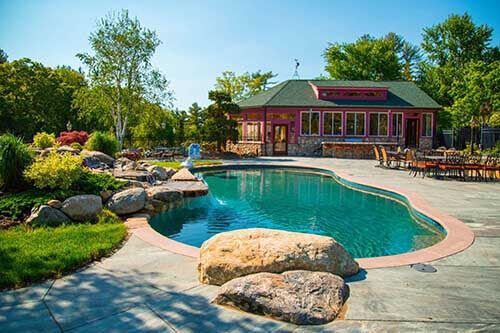 SERVING Massachusetts, New Hampshire, Rhode Island, maine and Vermont
Contact SSG Pools - New England's #1 Swimming Pool Builder
If you would like to schedule a consultation with our pool design team or you would like more information regarding new pool construction, pool renovation, pool service, water features or outdoor living spaces from South Shore Gunite, please feel free to contact us directly by calling 800-649-8080 or complete the form below.