Guarino's Swimming Pool (GSP) Service, our in-house maintenance team, is prepared to care and mainetain your pool. Our service technicians build strong relationships with each customer by regularly visiting the same pools. Every pool gets personalized, informed attention and our team travels with fully-stocked trucks that allow them to repair common issues immediately after discovery. 
Pool technology is becoming increasingly complex. Therefore, GSP management provides daily and annual education programs for our 50+ technicians to ensure high quality and sustainable pool maintenance. Service education includes ASAP and NSPF certifications.certifications.
Pool maintenance and Services Provided
Guarino's Swimming Pool Service (our in-house maintenance team) provides all of the following services on request.
Weekly cleaning and water balancing
Equipment upgrade and replacement
Emergency repairs
Leak detection & correction
Chlorine alternative add-ons such as salt generators, ozone, and ionizers
Pool openings & closings
Furthermore, all SSG employees wear company uniforms and drive company trucks, so you never have to wonder or worry about who's in your back yard. In fact, most of our service trucks carry enough stock to fix unforeseen issues right away. Ultimately, this tactic saves the customer time and money.
Manufacturers Partnership
We have partnered with all of the major manufacturers in swimming pool industry. In fact, our on-site classroom in the North Billerica headquarters hosts educational seminars from the country's best pool equipment suppliers.
POOL OPENINGS & CLOSINGS REQUEST FORM
New England's #1 Swimming Pool Builder 
South Shore Gunite provides high-quality, worry-free, environmentally-responsible design, construction and maintenance services for all types of pools, spas and exotic waterscapes.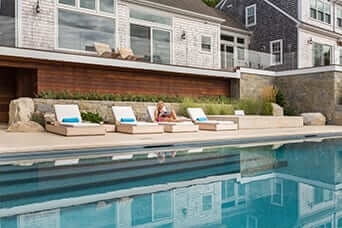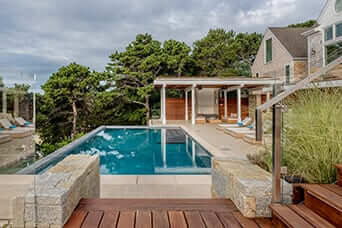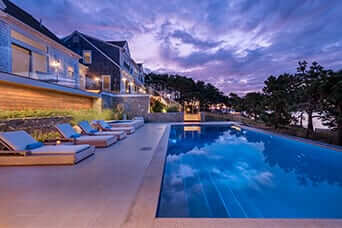 WHAT PEOPLE ARE SAYING ABOUT US
Our Work Brings Great Reviews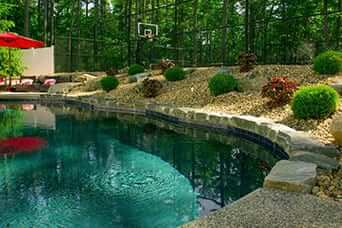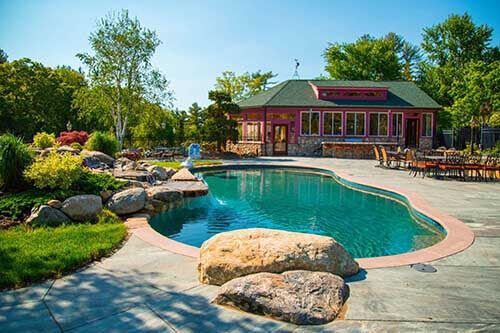 SERVING Massachusetts, New Hampshire, Rhode Island, maine and Vermont
Contact SSG Pools - New England's #1 Swimming Pool Builder
If you would like to schedule a consultation with our pool design team or you would like more information regarding new pool construction, pool renovation, pool service, water features or outdoor living spaces from South Shore Gunite, please feel free to contact us directly by calling 800-649-8080 or complete the form below.