The Horvath's – Lexington Massachusetts Pool
"Don't take our word for it,
ask a Lexington MA pool owner themselves!"
Project Location: Lexington, Massachusetts
Project Year: 2019
1. What influenced you to have a pool built?
We wanted a backyard that we could use to enjoy with our family and friends. Our kids have always enjoyed swimming and we wanted a pool as a centerpiece to our backyard.
2. What activities does your pool allow you to do?
We find ourselves spending significant time in the pool whether it is for swim lessons with our kids, games of basketball, or lazy afternoons relaxing on floats.
3. Why did you choose SSG?
We were impressed with the build quality and diversity of builds that SSG does. For a company that does significant commercial pools down to small backyard pools, we were sure they could handle our build. We were also impressed that SSG uses all their own employees for the work and does not subcontract out for significant portions of the work.
4. How was the design process?
The design process was fantastic. Our design consultant met with us, learned what we wanted to have in a pool, educated us on many features and steered us towards an accomplishable plan. He then put together incredible renderings that brought the plans to life and helped us plan for the location of the pool in the yard and how it would interface with our existing deck.
5. What was your experience with the employees while building the pool?
From the most experienced site manager to the skilled laborers we were continually impressed with the work ethic and expertise of the employees of SSG. We were probably a little more involved than many owners and each and every employee was happy to take the time to explain each step to us.
6. What was your experience with our supervisors and coordinators? 
The supervisors and coordinators at SSG were fantastic. They were so helpful and willing to go above and beyond for us. They we able to help coordinate the foundation for our pool house, footing for a pavilion and integrate the patio surround seamlessly with our existing deck.
7. What advice would you give to someone considering a pool for their home?
Don't scrimp on your pool build. A pool is a huge investment and you want to be able to use it as often as possible. Having and autocover, automated maintenance and cleaning systems, salt and pH balancers allows our pool to be turn key. So whether you are having a backyard pool party for 150 people or just want to take a quick solo dip you won't be too burdened to do so.
8. Describe SSG using 3 words.
Diligent. Reliable. Trustworthy.
SSG would like to thank the Horvath family for participating in our Customer Story series. Their project was a very exciting Lexington MA pool to build. We enjoy working with Massachusetts homeowners to build the backyard of their dreams. 
SSG Pools has been helping homeowners build summer memories for over 45 years. If you'd like to discuss becoming a Lexington MA pool owner, please let us know and we will have a designer get in touch with you right away. Outside of Lexington MA? No problem. We build gunite pools all throughout New England. Visit our full customer story library or look through some of our previous pool projects.
We were lucky enough to have a time lapse video recorded for this project. Please enjoy the short video below and subscribe to our Youtube channel.
New England's #1 Swimming Pool Builder 
South Shore Gunite provides high-quality, worry-free, environmentally-responsible design, construction and maintenance services for all types of pools, spas and exotic waterscapes.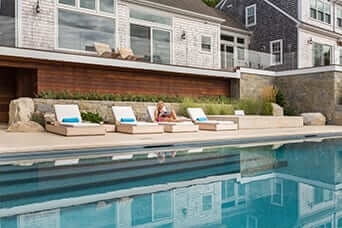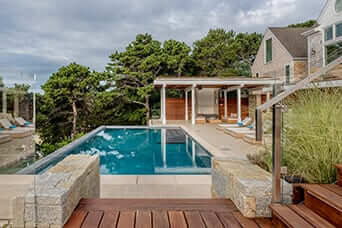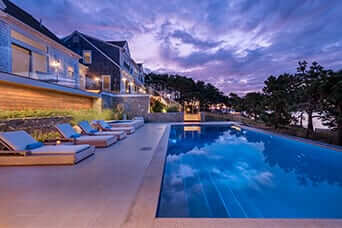 WHAT PEOPLE ARE SAYING ABOUT US
Our Work Brings Great Reviews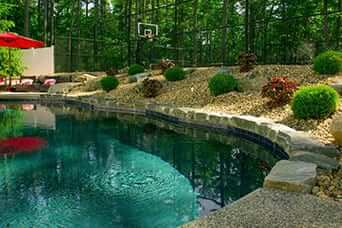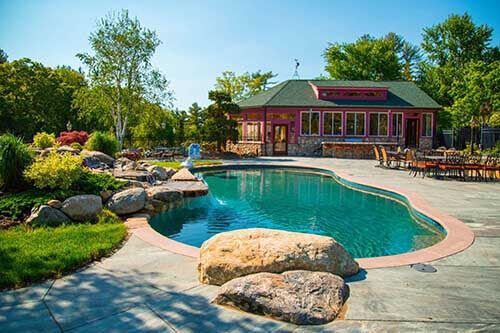 SERVING Massachusetts, New Hampshire, Rhode Island, maine and Vermont
Contact SSG Pools - New England's #1 Swimming Pool Builder
If you would like to schedule a consultation with our pool design team or you would like more information regarding new pool construction, pool renovation, pool service, water features or outdoor living spaces from South Shore Gunite, please feel free to contact us directly by calling 800-649-8080 or complete the form below.