When is the Right Time to Schedule your Pool Closing?
When is the best time to schedule your pool closing? Before technological advances, the answer used to be as soon as summer left. Now, heat technology allows homeowners to have a lot more control over when they decide to close their pool. Despite our region being infamous for a short summer season,
home owners that invest in the right pool equipment can enjoy their backyard oasis for up to 8 months each year.
Even in New England, people can enjoy a heated pool well into November. Nowadays, the right time to close your pool is a matter of preference. So, why not leave the pool open until the relatives visit for Thanksgiving? There are still some things to consider when keeping your pool open into the Fall season.
More Attention Required
When is fall foliage not such an exciting spectacle? When the changing season's gifts become your pool decorations, of course! Leaves and other debris can make it inconvenient to keep a pool open because someone has to continually clean it. Homeowners who invest in an automatic pool cover typically see less unwanted decoration.
Less Time Available
Kids go back to school and even when they get home, they have homework and extracurricular activities. Therefore, there tends to be a lot less pool time available, especially when it starts to get darker earlier.
Trust Guarino's Pool Service For Your Pool Closing
SSG's maintenance division proudly closes hundreds of New England pools every year. If you need to schedule your pool closing, please use the form below. Last year, SSG was recognized as the #1 pool service company in New England by Pool Spa News.
Pool Opening & Closing Request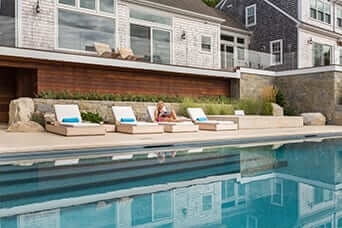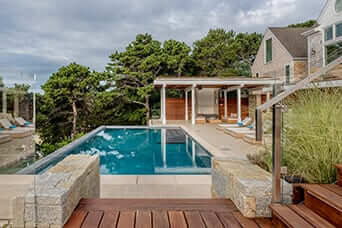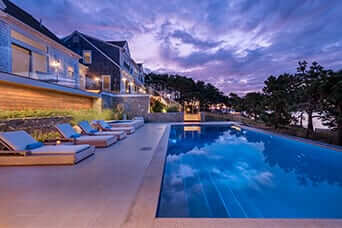 WHAT PEOPLE ARE SAYING ABOUT US
Our Work Brings Great Reviews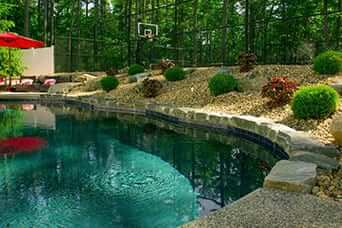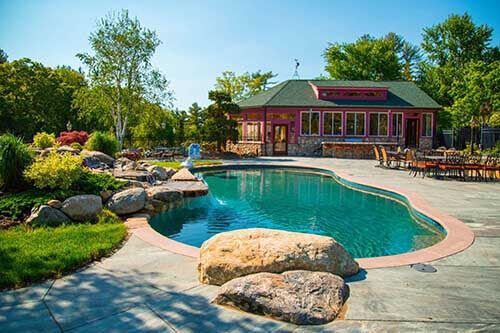 SERVING Massachusetts, New Hampshire, Rhode Island, maine and Vermont
Contact SSG Pools - New England's #1 Swimming Pool Builder
If you would like to schedule a consultation with our pool design team or you would like more information regarding new pool construction, pool renovation, pool service, water features or outdoor living spaces from South Shore Gunite, please feel free to contact us directly by calling 800-649-8080 or complete the form below.