3 Steps To Receive A Pool Quote and Pool Faster
The pool industry, especially in New England, is a very cyclical business. In the middle of Winter, things get fairly slow. After all, no one likes risking frostbite to swim. When the heat rolls in during Spring and Summer, hundreds of calls come in per week. Of course, it becomes a bit more difficult but also time sensitive to plan and build a pool during busy times. Therefore, SSG wanted to make the process for requesting and receiving a pool quote as easy as possible.
Our experts put together a helpful list of things that you, the homeowner, can do to ensure that receiving a pool quote and building your pool happens as quick as possible. This list will help our representatives and design team provide you with a realistic and fast quote for the time and budget it will take to transform your backyard into the oasis of your dreams.
Provide All of Your Contact and Address Information
Specifying your name, email, phone number and full address are essential to begin your pool planning process. Both email and phone number are important for our representatives to introduce themselves and eventually send you a quote. Providing your address allows our team to use Google maps to research how much room is available in your yard and if applicable, what challenges may be associated with your property.
Identify Your Timeline and Budget
Having an idea of when you'd like your pool and how much you're willing to spend are the two most important details when it comes to designing your pool and gathering a forecast. SSG has also addressed each of these topics in depth through other blogs. If you want to understand how forecasts are adjusted throughout New England season, visit our How Long Does a Gunite Pool Take to Build blog. If you want to understand more about pool pricing and what ballpark your pool may fit into, visit our How Much Does a Gunite Pool Cost blog.
Choose a Few Designs That You Enjoy
Draw inspiration from pools that your possible contractors have built. SSG has a sprawling photo gallery available. Combining these design preferences with your timeline and budget helps us provide you with the best pool quote possible. In addition to our own work, SSG has collaborated with several elite pool builders across the country. We recommend looking through Keith Zars and Presidential Pool's photo galleries. Each of these pool builders as well as SSG have earned placement on Pool Spa News' Top 50 pool builder list for North America.
Fast Track Your Quote Today!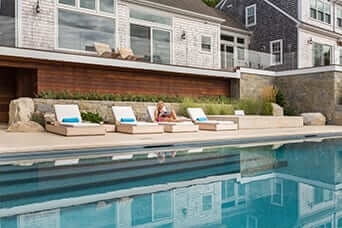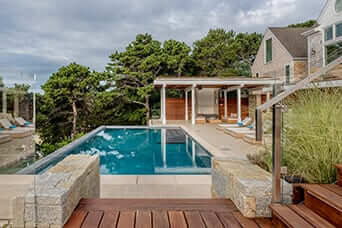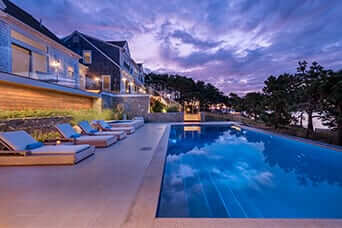 WHAT PEOPLE ARE SAYING ABOUT US
Our Work Brings Great Reviews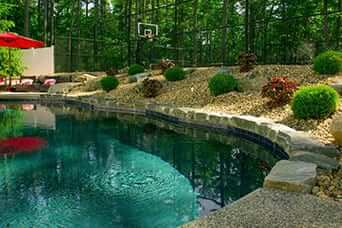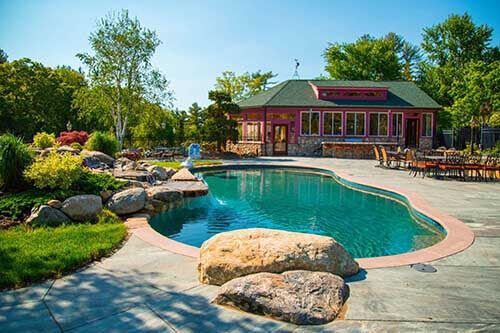 SERVING Massachusetts, New Hampshire, Rhode Island, maine and Vermont
Contact SSG Pools - New England's #1 Swimming Pool Builder
If you would like to schedule a consultation with our pool design team or you would like more information regarding new pool construction, pool renovation, pool service, water features or outdoor living spaces from South Shore Gunite, please feel free to contact us directly by calling 800-649-8080 or complete the form below.